K E V I N G E A R Y P O R T R A I T S
P o r t r a i t F e e s

E-Mail Enquiry Now
My portrait commission fee is $10,000 for a full-sized portrait, drawn in graphite,
on handmade Italian rag paper, measuring 26x19 ins. (66cms x 48cms).
Like these: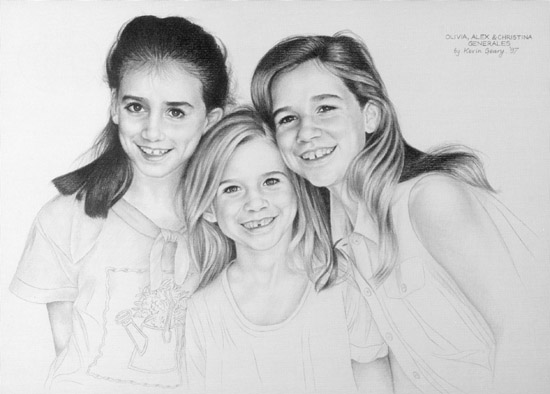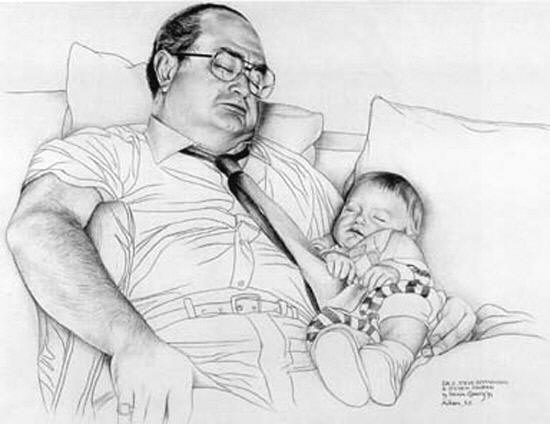 ________________________$10,000______________________
I also do half size portraits of children, like these for $5,000,
drawn in graphite, on handmade Italian rag paper, measuring 13x19 ins (33cms x 48 cms)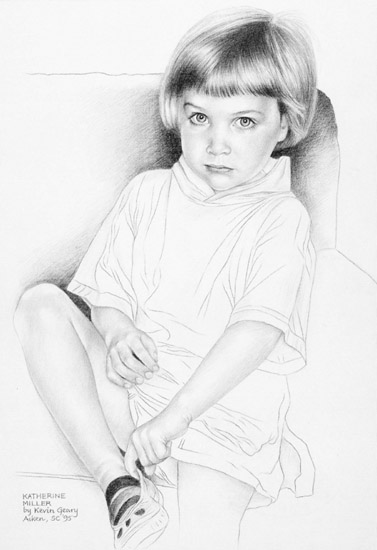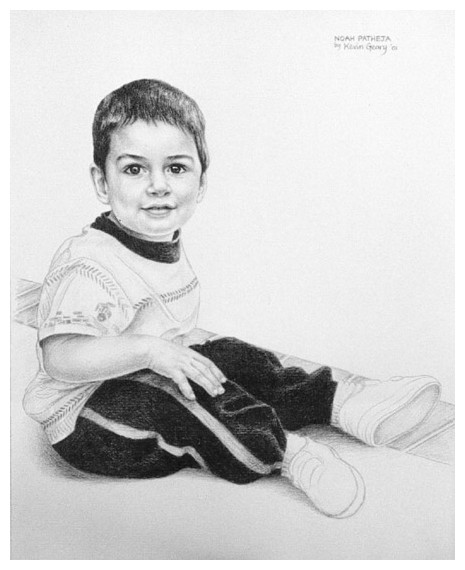 ________________________$5,000______________________
I also do small head and shoulders of children only for $2,500,
measuring 13x10 ins (33cms x 25 cms).
Like these:
_______________$2,500______________
50% of this fee is required in advance, as a booking deposit, along with a signed contract.
Once the portrait is finished, the remaining 50% is payable before delivery.
In the event of loss or damage to the finished portrait in transit, a replacement will be done at no extra cost to the client.
The client must agree that the portrait is a work of art, not a photograph, nor an exact copy of the subject, and is solely and exclusively the unique vision of Kevin Geary, the artist, whose previous work and style the client will have seen and approved, and that therefore no alterations can be requested, nor will any be made to the finished portrait work when delivered by the artist.
All necessary travelling expenses, including airfare, hotel accommodations, car rental, etc., are to be paid for by the client, unless the sitting does not require air travel, or a journey of more than 150 miles each way from the artist's residence.
If you would like to ask about the possibility of commissioning a portrait, please E-MAIL ME, by clicking on the underlined link, and filling out the email request form.
I look forward to hearing from you.
Kevin Geary

---